Online Classes
Join our virtual yoga studio from the comfort of your home to keep your body active and mind calm and hopeful. Classes are beginner friendly, combining strengthening, stretching and calming poses, breathing techniques and short meditations.
Can't join us live?
Practice anytime you want! All classes are recorded and will be accessible within 24h after we go live. See the price options bellow.
Classes in English
There are currently no weekly group classes available, only private yoga.
Joga v slovenščini
Ponedeljek 9.00-10.00 – Joga na stolu
Torek 20.00-21.00 – Hatha Joga za začetnike
Sreda 20.00-21.00 – Yin Joga
Četrtek 20.00-21.000 – Hatha Joga za začetnike
Not sure which is more suitable for you? Discover more about the styles I teach.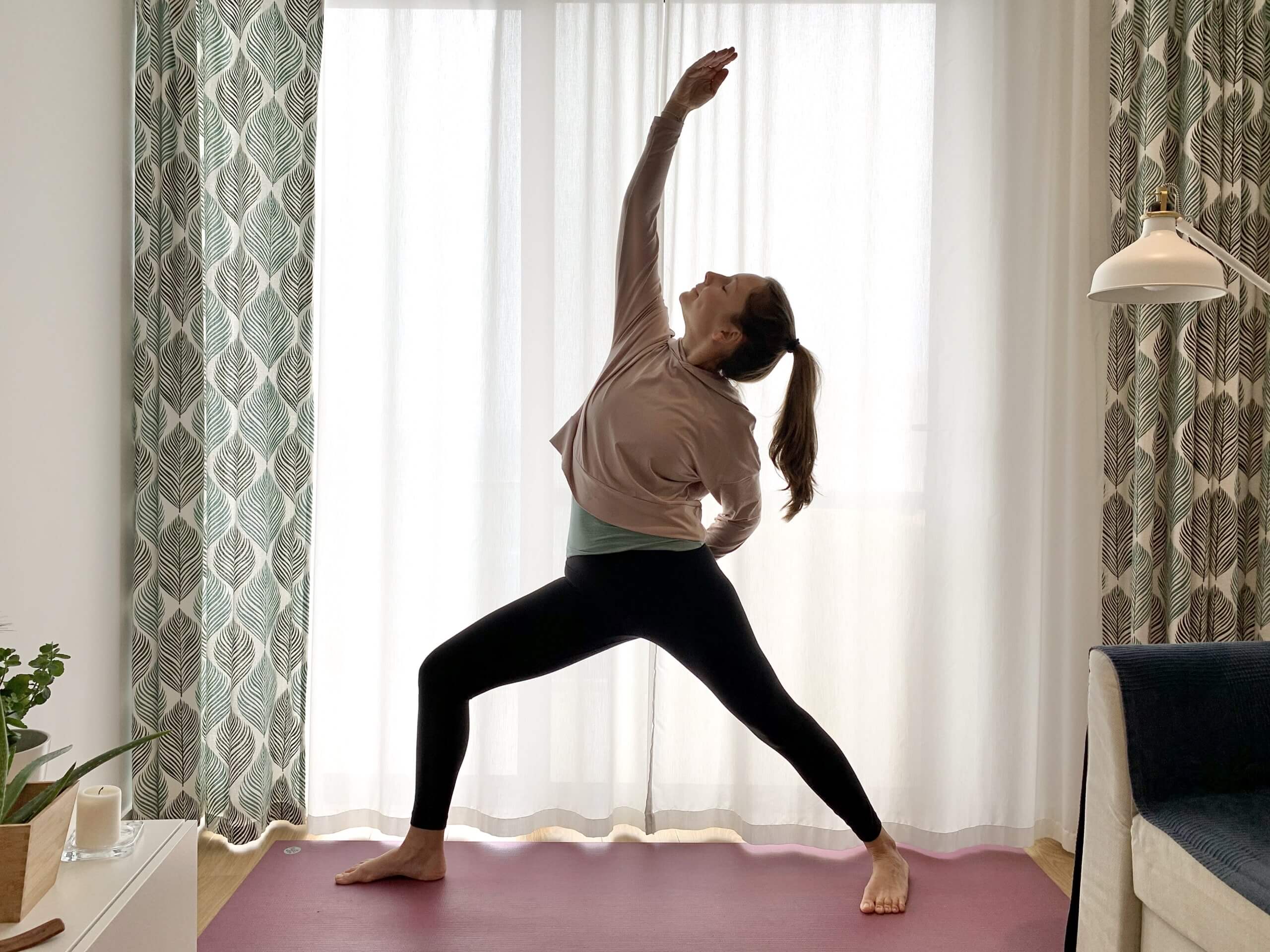 Investment
Single class: €10
Unlimited pass (can be used for all classes):
1 month – €35
3 months  – €99
6 months – €185
12 months – €360
Packages:
Pack of 4 classes: €36 (to be used within 4 weeks)
Pack of 8 classes: €64 (to be used within 8 weeks)
Pack of 12 classes: €84 (to be used within 12 weeks)
Lifetime video access: 5€/class
Private online yoga also available. Read more here.
How does it work?
Sign up for the class you'd like to attend down bellow.
Receive payment information on your email.
After receiving payment you'll get details together with link to Zoom meeting on your email. You can use Zoom in your browser or through the free Zoom App. See their website for more information.
Join us and feel good!
When purchasing video access, you'll receive the link to the recording within 24h of the class going live.