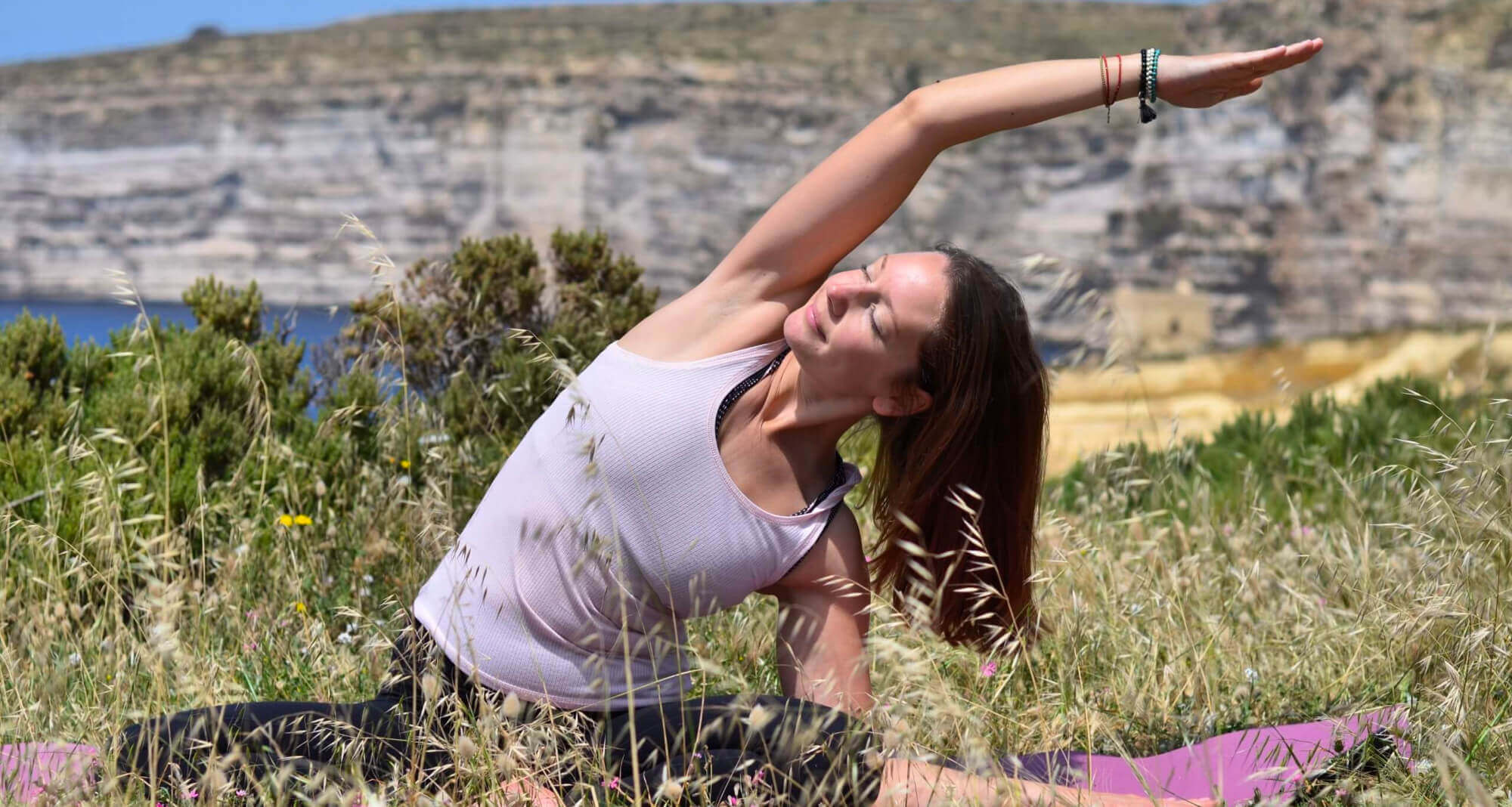 Welcome!
I'm Lina – Integrative Life Coach, Breath, Mindfulness and Yoga Guide who found purpose in sharing practices that bring clarity, connection and meaningful change to your life.
Practicing breathwork, yoga, mindfulness and learning how the brain works has helped me navigate through unwanted change and stressful situations with more ease, calm my anxious mind in dark times of loss and taught me how to take better care of my body, mind, emotions and energy.
With a better understanding of how my nervous system works and using the tools to self-regulate on a daily basis I'm learning how to continually accept and embrace all parts of myself, even those I would prefer not be here, to trust and follow my inner wisdom, take aligned steps and continue to create the business and life I want be in.
We all have this innate desire to belong, feel connected and alive and I believe it's our responsibility to create space for ourselves to recognise it's all already present for us, that's why I continue to share my story, knowledge and experience with anyone who wants to feel and be their best – on and off the mat.
mind, body & breath connect
I share practices that are a fusion of everything I have trained and practiced over the last 10 years. This means every time you work with me you receive wisdom I learned through coaching the conscious and the unconscious mind, teaching gentle yoga, chair yoga, yin yoga and yoga nidra coupled with somatic movement, breathwork, meditation and mindfulness practices.
It's the most juiciest mix of practices and you get to decide which cocktail of them would support you best right now.
"I care deeply that you continue to nourish yourself and support fellow humans with authenticity, playfulness, excitement and aliveness, not burning out and proudly wearing 'busy' as your badge of honour on a regular basis."
thank you for being a part of my story
Lina was an absolute sweetheart. She adapts her class accordingly to your needs. The location on the cliffs was stunning and you get a nice breeze from the ocean as well as a sunset view and the healing sounds of the waves. I really appreciated Lina's approach to Yoga and the messages she transmitted through her practice. She has a big passion for Yoga and shares it openly.
Lina is an exceptional teacher!  Whatever layer you want to recontact (body, mind, spirit) she can easily lead you to the goal.  Her sweet voice guides you in every Asana, opening your mind to a precious awareness in which, paradoxically, you get (finally) lost!  If you are looking for something magical, serious and precious, simply …. do yoga with Lina!
Lina has a great attitude and sense for what one is liking more (or less so) and tailors the content of the lesson to those very needs. She's challenging you the right way, making absolutely sure it is time well spent, yet she's not overdoing it. In short, I've had a great time in terms of completing very meaningful practices and having conversations of equal quality with a great personality.