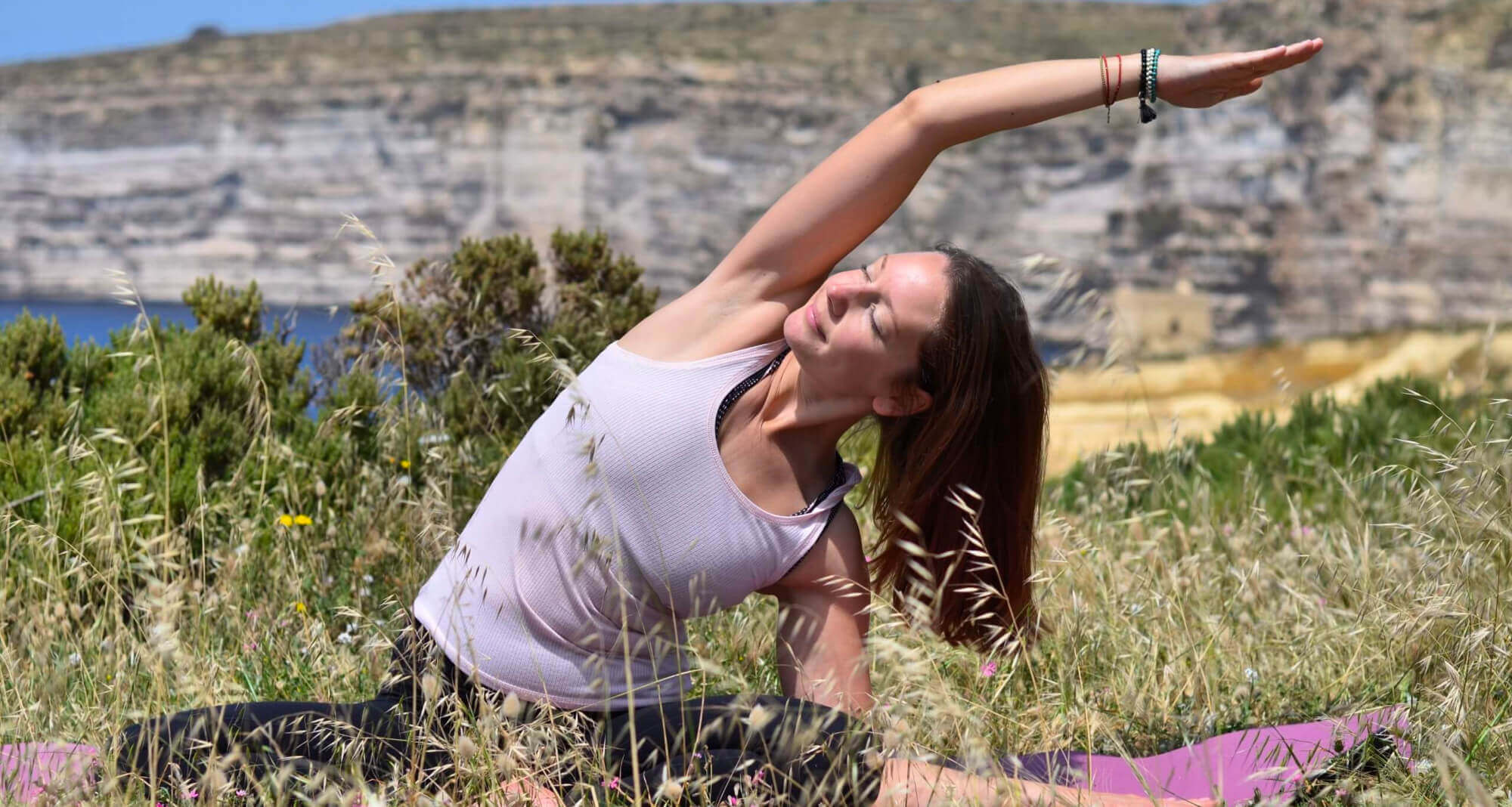 Welcome!
I'm Lina – breath, mindfulness and yoga guide who found purpose in sharing practices that bring meaningful change to your life.
Practicing breathwork, yoga and mindfulness regularly has helped me navigate through unwanted change and stressful situations with more ease, calm my anxious mind in dark times of loss and taught me how to take better care of my body, mind, emotions and energy.
With a better understanding of myself I learned how to accept and embrace all parts of myself, even those I would prefer not be here, to trust and follow my intuition, take aligned steps and continue to create a life I want to live.
I strongly believe that anyone, regardless of their past, can create balance and harmony in their lives, that's why I continue to share my story, knowledge and experience with anyone who wants to feel and be their best – on and off the mat.
mindful breathing & living
I share yoga that is a fusion of various yoga styles: gentle yoga, chair yoga, yin yoga and yoga nidra coupled with somatic movement, breathwork, meditation and mindfulness practices I have trained and practiced over the years.
Yoga is for everyBody and you don't have to be a certain age, have a flexible body or stand on your head to join my classes. If you've joined them before, you know they are gentle, but still strong and I always give options to make sure they're accessible to many – I once taught a class where the youngest participant was 14 years old, the oldest 74 and it worked great for both!
"I don't just 'teach' yoga,
I support meaningful change in your life
by meeting you exactly where you are."
thank you for being a part of my story
Lina was an absolute sweetheart. She adapts her class accordingly to your needs. The location on the cliffs was stunning and you get a nice breeze from the ocean as well as a sunset view and the healing sounds of the waves. I really appreciated Lina's approach to Yoga and the messages she transmitted through her practice. She has a big passion for Yoga and shares it openly.
Lina is an exceptional teacher!  Whatever layer you want to recontact (body, mind, spirit) she can easily lead you to the goal.  Her sweet voice guides you in every Asana, opening your mind to a precious awareness in which, paradoxically, you get (finally) lost!  If you are looking for something magical, serious and precious, simply …. do yoga with Lina!
Lina has a great attitude and sense for what one is liking more (or less so) and tailors the content of the lesson to those very needs. She's challenging you the right way, making absolutely sure it is time well spent, yet she's not overdoing it. In short, I've had a great time in terms of completing very meaningful practices and having conversations of equal quality with a great personality.